All news
Business advocacy

at the OECD
who we are
We are an international business group and solutions partner bringing over 60 years of experience officially representing the private sector in all aspects of OECD policymaking.
We facilitate business-to-government dialogue in the pursuit of a growth-oriented, prosperous, and inclusive future.
Discover our Policy Groups
Our policy groups bring together business executives from over 55 countries and from different corporate functions at global levels. These groups collectively build positions on policy initiatives that the OECD and governments are addressing for international and local implementation.
Upcoming Events
25 Aug 2023 - 27 Aug 2023
B20 India Summit (New Delhi, India)
30 Aug 2023
Business at OECD Employment, Labor and Social Affairs Committee Meeting, Zurich
9 Sep 2023 - 10 Sep 2023
G20 India Summit (New Delhi, India)
20 Sep 2023
Business at OECD (BIAC) - ecoDa - IFAC Webinar on the Revised G20/OECD Corporate Governance Principles
2 Oct 2023 - 3 Oct 2023
10th OECD Forum on Green Finance and Investment
5 Oct 2023
Latin America and the Caribbean Environmental Sustainability Summit
years of business advocacy
By the numbers
With over 60 years of experience connecting the business community with the OECD and its governments, Business at OECD (BIAC) advocates for policies that enable the private sector to pursue economic growth, development, and societal prosperity. Our global network spans over 55 national business and employer bodies that appoint multinational corporations and small businesses from all sectors into our strategic efforts with the OECD.
We connect business and government representatives on a daily basis through strategic and policy meetings. We aim to shape OECD initiatives to promote competitive economies and better business for a sustainable future.
Why business leaders believe in our impact
"Over the years, we have provided business perspectives and thought leadership to the OECD through the active participation of our leading business and employer organizations—and the corporate representatives they appoint to our work. There is no better forum than the OECD to powerfully demonstrate that business is a dynamic solutions partner for international collaboration."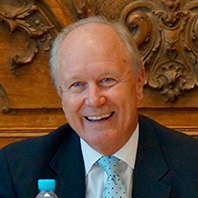 Charles Rick Johnston
Chair of the Executive Board, Business at OECD.
"Through our thought leadership, Business at OECD is taking concrete steps to ensure a more equitable, sustainable, and inclusive growth opportunities. As an international business group, our partnership calls for removing obstacles and pursuing strategies that can produce stable benefits for the entire international community. "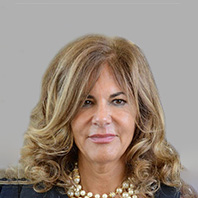 Emma Marcegaglia
Chair and Chief Executive Officer, Marcegaglia Holding S.p.A
"Business at OECD has real impact in policymaking at OECD and local levels: it brings business and governments together to move economic cooperation and development forward. In these turbulent times in which the world is also immersed in a profound digital, green, and social transformation, we need the strong voice that Business at OECD brings to steer international dialogue effectively."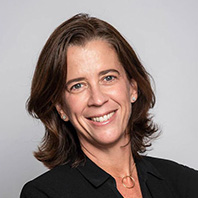 Alejandra Kindelán
Chair & CEO, Spanish Banking Association (AEB)