Our Friends
We greatly benefit from the active support of a number of multinational corporations that provide financial contributions and secondments to help us fulfil our mission as the global business voice in all aspects of OECD policymaking.
Participation in this corporate engagement program is selective and subject to strict eligibility criteria, as interested companies must be a member of the respective Business at OECD national member organization where they are headquartered.
The program supports our broader mission by helping companies better understand how the OECD affects them, and how they can collectively shape OECD initiatives through closer engagement with us.
Why business leaders believe in our impact
"Through our regular engagement, my company has the ability to raise awareness of key issues that affect our ability to operate in markets with relevant stakeholders. Business at OECD offers unique windows of opportunity for high-level engagement on critical policy issues the OECD addresses."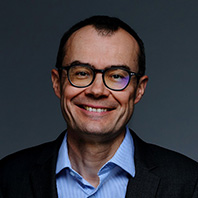 Laurent Scheer
Vice President, Global Public Affairs & Alcohol in Society, Pernod Ricard