Business for Youth
Integrating young people into the labor market is an essential pillar to the dynamism of labor markets and critical for the cohesion and sustainability of our economies and societies at large.

While we have achieved progress in advancing youth employment opportunities and integration into labor markets in OECD countries over recent years, the impacts of Covid-19 have had deleterious effects on our youth. In the current Covid-19 environment, young people in OECD countries are confronted with a double challenges as they face both disruptions in access to education, workplace learning and unprecedented challenges to enter the labor market.
We recognize the need to support and empower youth as we exit the Covid-19 crisis. As we are exiting the Covid-19 crisis, challenges still remain, and we must ensure that integrating youth remains high on our agenda. This page acts as a hub for all of our work on youth. It features Recommendation papers, information on our new Business for Youth Network, initiatives from our national business members, and information about related events and campaigns.
This initiative should help our members and stakeholders share their programs and ideas as we look to bridge the gap for young people entering the labor market.
The OECD plays an important role in identifying and promoting policies that can help equip young people with relevant skills and facilitate their inclusion into the labor market – we look forward to working in partnership with OECD on this important endeavor.
Business at OECD Youth Network Members
Agnes Vinblad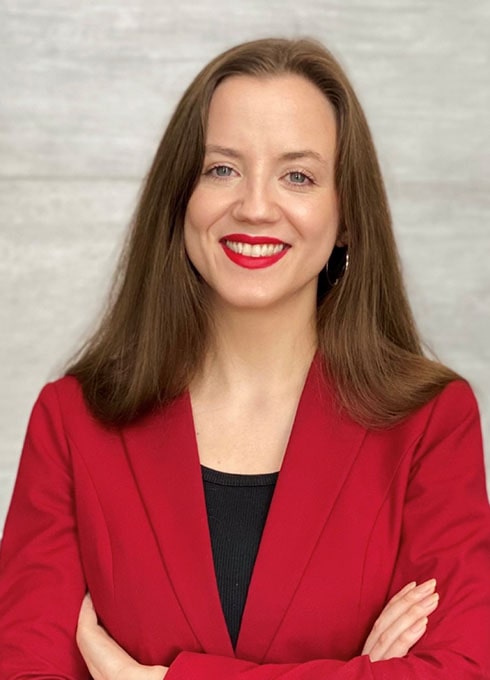 Nominated by USCIB
Alexia Tassios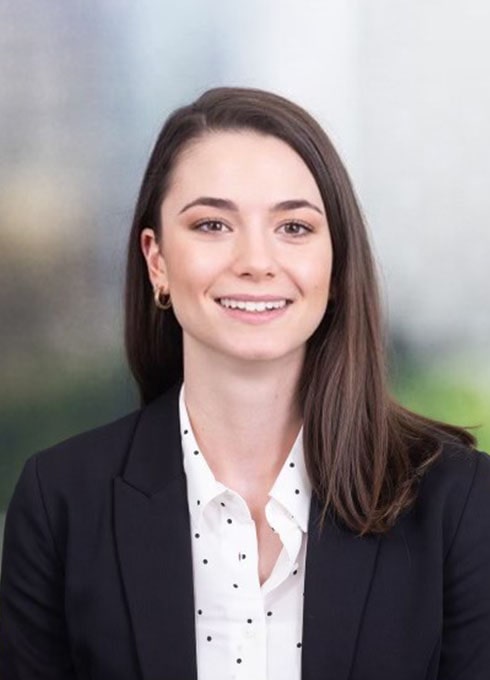 Nominated by Deloitte
Alice Pretto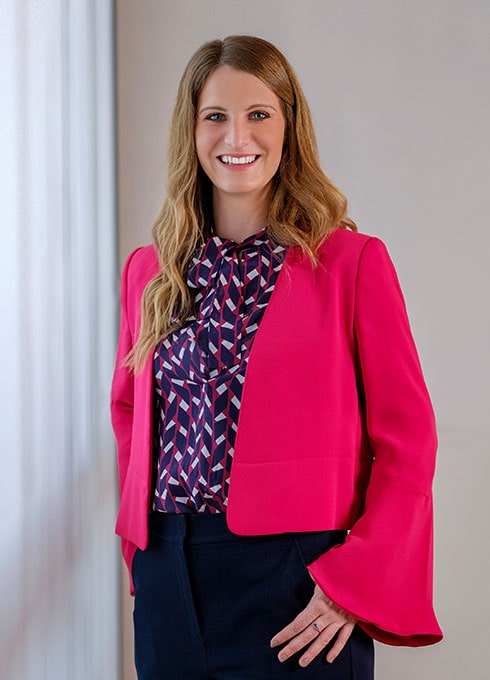 Nominated by Confindustria
Georgios Sideras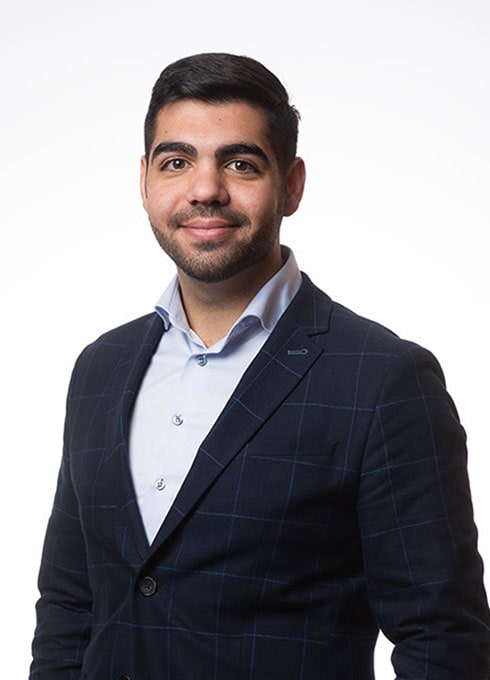 Nominated by Confederation of Swedish Enterprise
Katharina Golland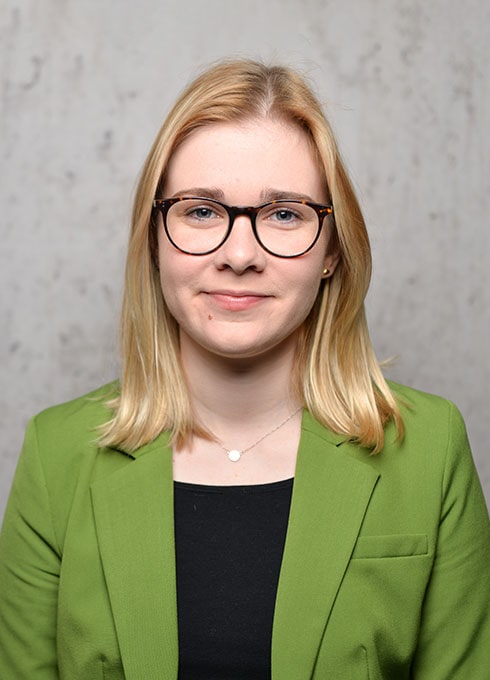 Nominated by BDA
Levi Gibbs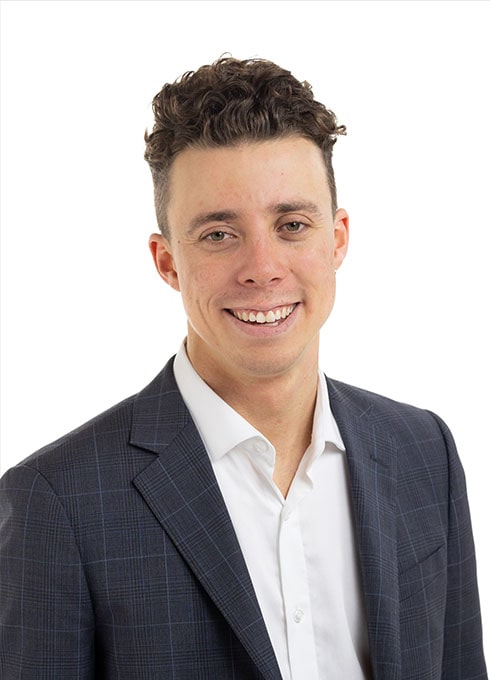 Nominated by BusinessNZ
Luca Deplano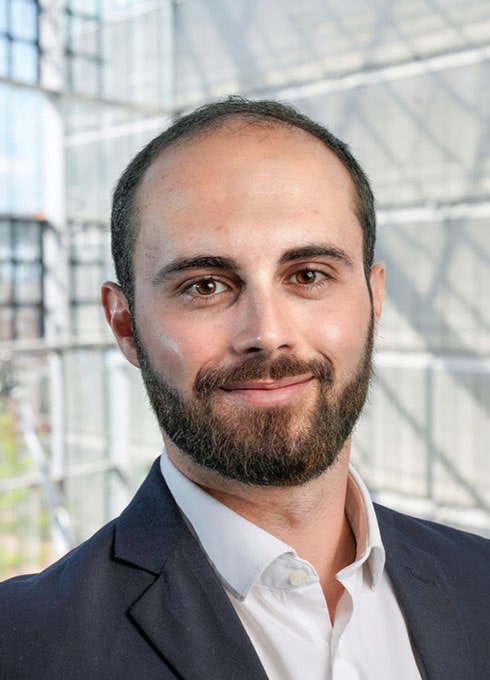 Nominated by IFPMA
Marine Marty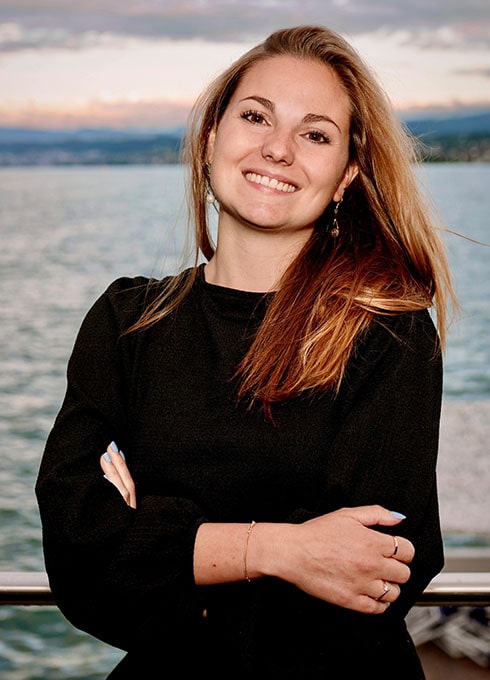 Nominated by Adecco
Mihlali Magengelele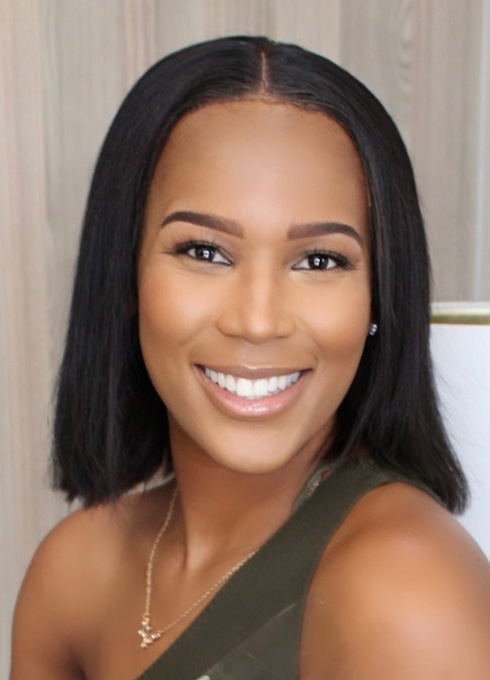 Nominated by BUSA
Radu Ianos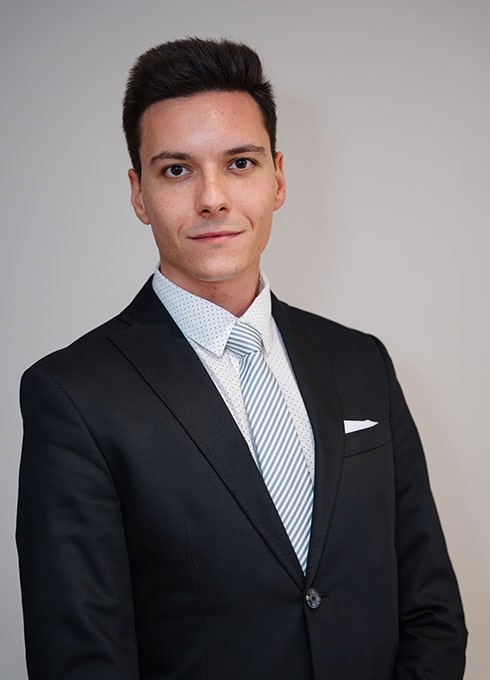 Nominated by Concordia
Santiago Ontañón de Prado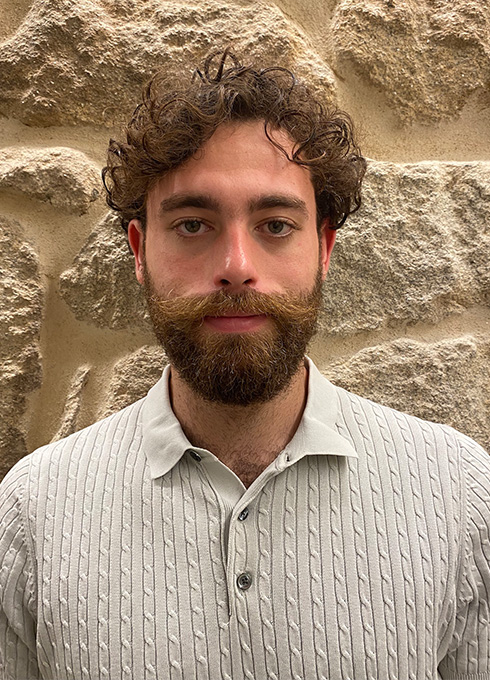 Nominated by CEOE
Tsvetan Dimitrov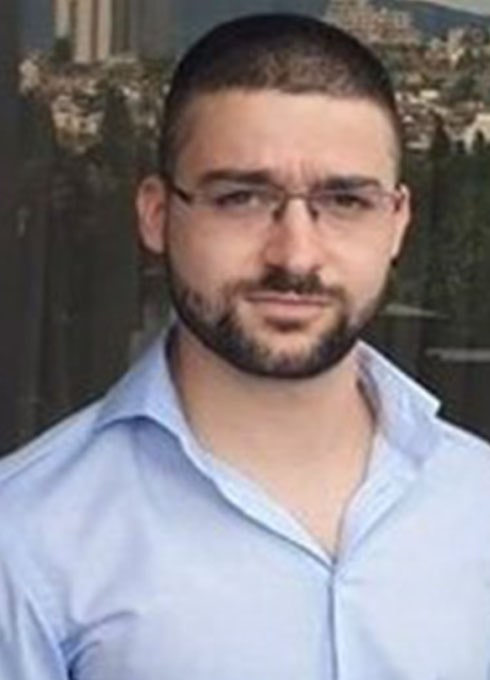 Nominated by BICA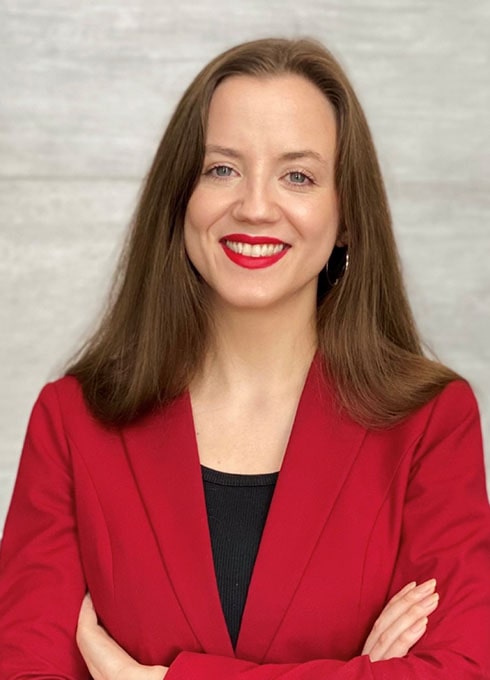 Agnes Vinblad
Nominated by USCIB
Agnes Vinblad is the Policy Manager for Environment and Sustainable Development at the United States Council for International Business (USCIB). In this role, Agnes is working on policy issues pertaining to biodiversity, climate change, and plastics pollution. She is based in New York City and supports USCIB's work with UN affairs and the SDGs, and serves as a focal point for USCIB's engagement efforts on the UN report, Our Common Agenda (OCA). Agnes has represented U.S. Business perspectives at several high-level UN conferences across the world, including in Geneva, Stockholm, Nairobi, and most recently, in Sharm El-Sheikh, Egypt when being part of the USCIB delegation to the UN Climate Summit, COP27. Agnes has prior experience from multiple NGOs and international organizations, such as UN SDSN Youth and the Women's Global Leadership Initiative. In 2018, she represented the European Union as a G7 Youth Delegate, crafting and delivering policy recommendations through the Youth 7 (Y7) Summit - one of the Official G7 Engagement Summits informing the formal negotiations. In 2020, Agnes was listed as a Top 33 Under 33 Sustainability Talent in her home country Sweden. She is a first-generation college graduate, holding a Bachelor of Science in Business Administration and Management from Long Island University.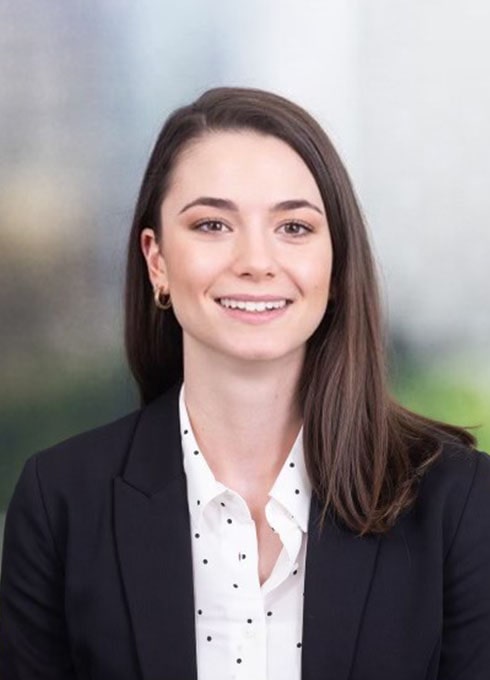 Alexia Tassios
Nominated by Deloitte
Alexia is based in the Asia Pacific region, in Melbourne, Australia, and currently works in the Deloitte Global Public Policy team in the Artificial Intelligence policy space. She is interested in how to address the growing challenges between tech innovation and meaningful policy design, and how to encourage co-design between governments and innovators, to create future-proof, ethical policies. Alexia also works in global engagement, supporting G20 and B20 events through Deloitte's knowledge partnerships.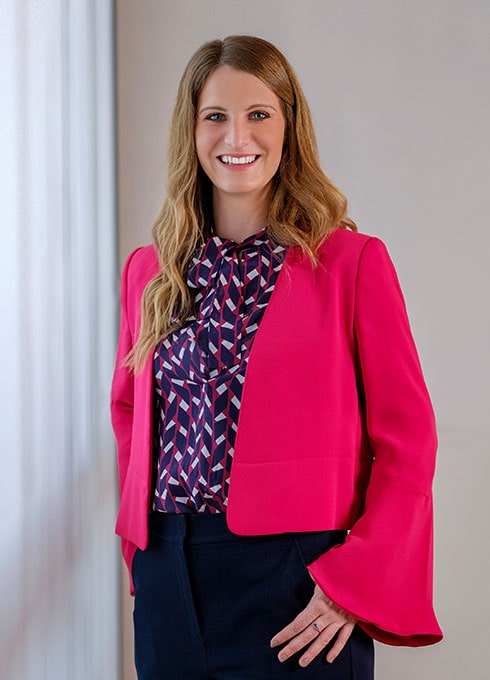 Alice Pretto
Nominated by Confindustria
Alice is graduated in Business Management, with a Master in Innovation Management at CUOA Business School. She is President at Essay Group, a family business specialized in high frequency welding, offering innovative solutions mainly in medical, fashion, furniture and nautical sectors. Essay Group, located in Veneto region in the north of Italy, proposes itself as a personal industrial atelier in B2B, the company's slogan is "flexible ideas, flexible shapes".
Alice is strongly dedicated to industrial development, aiming at technological and human improvement.
In addition to her business commitment, she has decided to devote herself also to associative activities with the aim of improving youth entrepreneurship in her territory. She subscribes to Confindustria, the association of Italian industries, and in 2021 she has been elected President of Young Entrepreneurs Group within her Territory.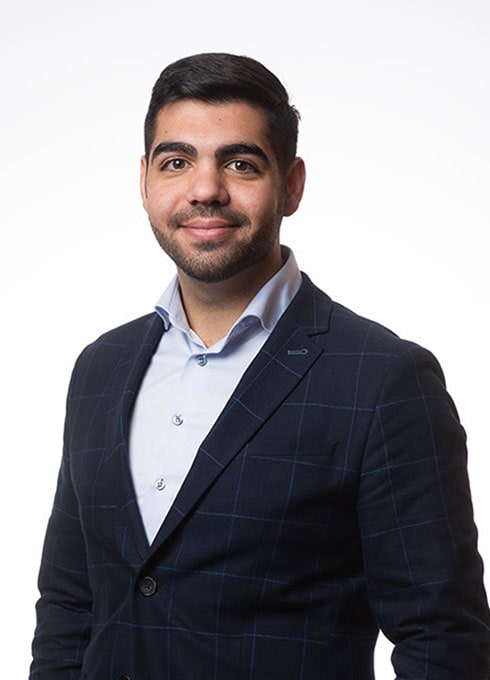 Georgios Sideras
Nominated by Confederation of Swedish Enterprise
My name is Georgios Sideras and I am 28 years old. I have Bachelor's degree in Economics and Political Science as well as a Master's degree in Political Science from Stockholm University. I have a background as a research assistant for labor market and international governance research. I have interned for the European Commission and work at the Confederation of Swedish Enterprise today. My area of expertise is skills and jobs policy which includes labor market as well as educational policy.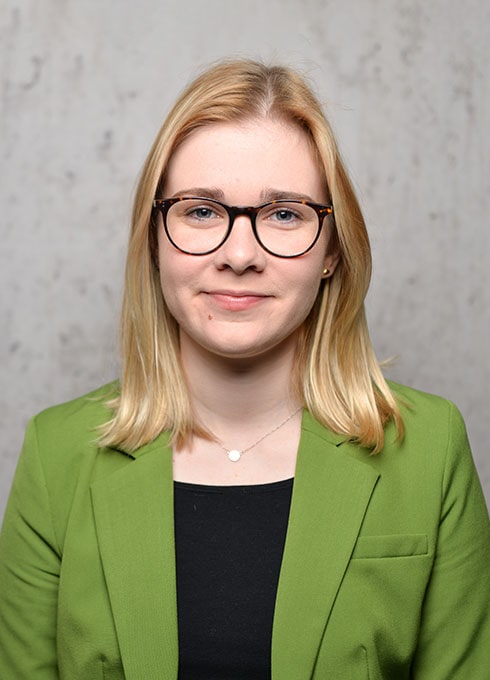 Katharina Golland
Nominated by BDA
Katharina Golland is Senior Adviser in the Department Economic and International Affairs of the Confederation of German Employers (BDA). BDA is the top business organisation representing the interests of private employers in the fields of employment, labour and social affairs.
She has joined the BDA in 2021 and deals in particular with issues regarding economic policies and development. Between 2019 and 2021 she worked as an adviser for taxes and finances at BVMW. She holds a Master of Science (M.Sc.) in Economic Policy Consulting from Ruhr Universität Bochum.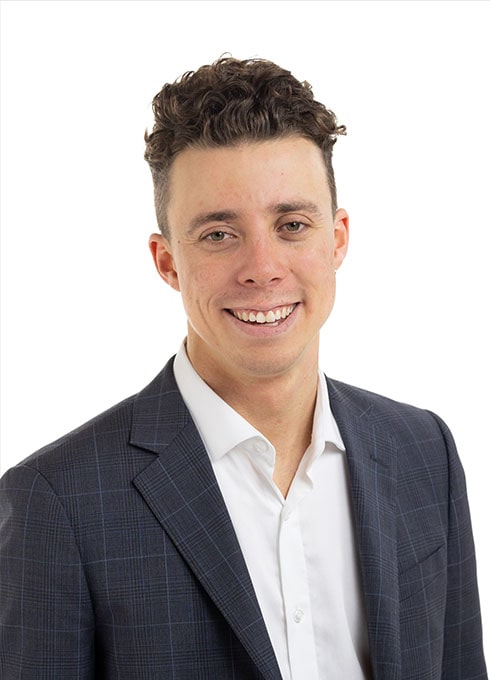 Levi Gibbs
Nominated by BusinessNZ
Levi is the Energy Policy Advisor for Business NZ Energy Council, an affiliated member of the World Energy Council, and works closely on policy matters relating to energy, transport, and climate change. Prior to joining Business NZ, he worked as a researcher at the New Zealand Taxpayers' Union. Levi holds a Bachelor of Arts in Politics and Philosophy and a Bachelor of Commerce in Public Policy.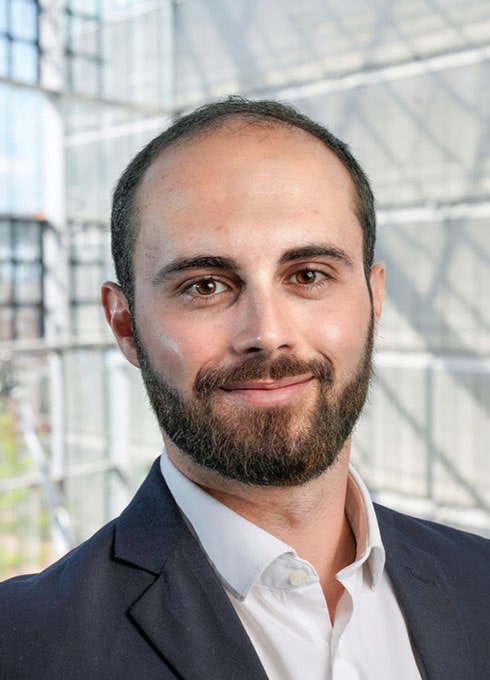 Luca Deplano
Nominated by IFPMA
Luca is responsible for advancing research and analytical work on different subjects relating to pharmaceutical innovation, IP, and global health. Luca is the focal point for IFPMA engagement with the UN Human Rights Council, and supports various workstreams on IP, trade, and multilateral affairs. He manages relations with academic partners in Africa. Luca leads IFPMA's youth network, HYPER, an initiative dedicated to empowering, connecting, and mobilizing young global health leaders.
Before joining IFPMA, Luca was Assistant Manager on IP and Competition Policy at the European Federation of Pharmaceutical Industries and Associations (EFPIA). In addition, Luca gained professional experience at the Embassy of Italy in Indonesia, within the Political and Commercial Sections, and at Deloitte, in the Strategy Consulting practice.
Luca holds a Master of Arts in European Economic Studies: European Law and Economic Analysis from the College of Europe, and a Master in International Business and Economics from the University of Pavia.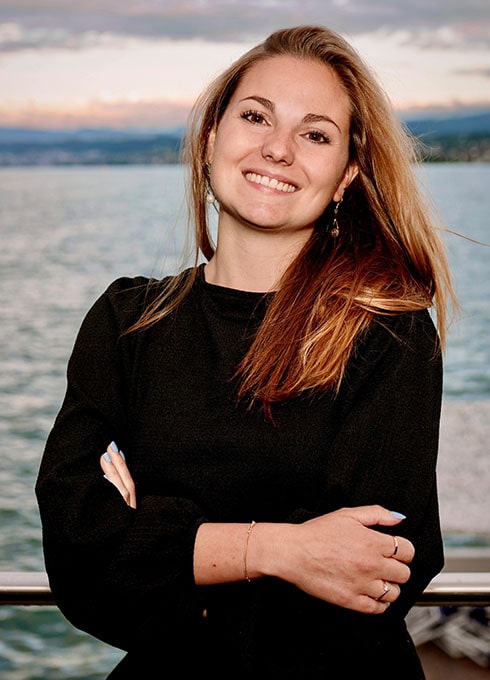 Marine Marty
Nominated by Adecco
Marine is a Public Affairs and Thought Leadership Analyst for The Adecco Group, where she works to strategically position the organization as a leader in the future of work. At The Adecco Group, Marine is responsible for policy analysis and advocacy, development of cutting-edge thought leadership research, and management of strategic partnerships, such as the World Economic Forum and the University of Zurich.
Marine is dedicated to shaping the policy debate, on national and supranational levels. She is also a Youth Advisory Board Member of the OECD and a Campaign Leader for Operation Libero, a Swiss political movement. Marine has an academic background in International Relations and Political Economy and holds an MSc in Economics and Governance from Leiden University and a B.A in International Relations and Economics from the University of Geneva and Sydney.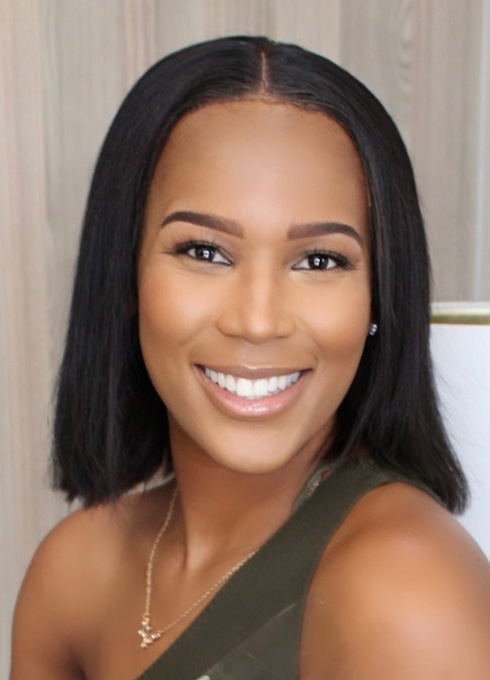 Mihlali Magengelele
Nominated by BUSA
A young professional in the Property Industry with a BSc in Construction Economics and Management and a Postgraduate Diploma in Property Management and Development from the University of the Witwatersrand. Currently furthering their studies towards a Masters of Management in Finance and Investments at Wits Business School.
Current Position: Property Analyst, analyzing various trading stats, leasing and Capex deals, Acquisitions, and disposals in the following sectors: Industrial, Commercial, and Retail.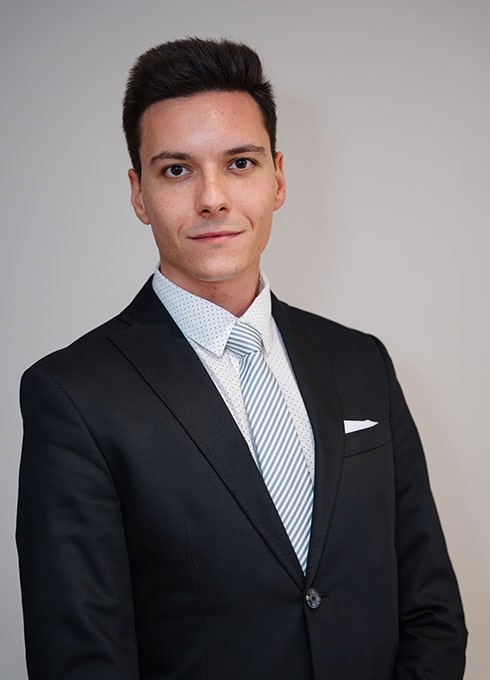 Radu Ianos
Nominated by Concordia
Radu Ianoş is a Public Affairs Specialist with Concordia Employers' Organization in Romania. With a bachelor's degree in Law and European Studies, his area of expertise centers on work relations, social dialogue, and the digitalization of public consultations. Among his personal interests, cultural policy and development play a central role.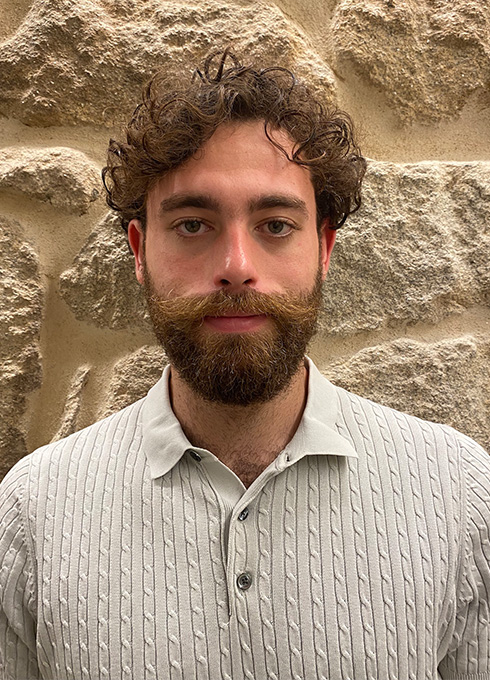 Santiago Ontañón de Prado
Nominated by CEOE
Santiago was born in Mexico City, where he spent the first years of his life. He then moved to Austin, Texas where he lived from 11 to 15 years old. There, he studied at a multicultural school, which values were based on the personal and professional development of students. During this time, his interests in ecology and arts were born. At 15, he returned to Mexico City, where he attended high school. Santiago says the social and economical reality of his country at the time inspired him to fight for a better Mexico. He believed that the best way to have a real impact was to use his passion for moving image as a force for good.

He then studied a BA in Film and Television at the University of the Arts London, where he wrote his thesis, entitled: "How might innovative approaches to the production and delivery of educational film and television enhance learning in rural areas of Mexico?" While still in England, he took on a job as country manager at Redegal, a Spanish
digital transformation agency. As his concern for the current ecological crisis grew, he decided to move to Galicia, Spain, to set up his own company in the field of agroecology, promoting regenerative agriculture. Today, he is still developing this activity, while also building an agroecology school, and an eco-tourism business.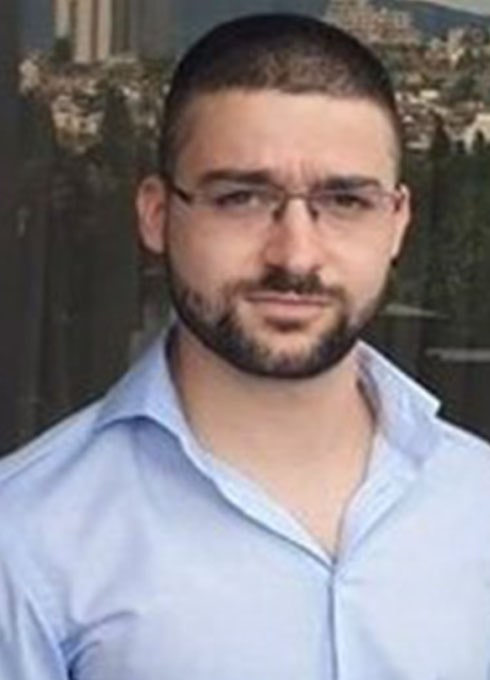 Tsvetan Dimitrov
Nominated by BICA
Tsvetan Dimitrov is a young Bulgarian with interests in the economic, industrial and nuclear sectors. His education in UNWE, Bulgaria, and specializations in Vienna, Austria, helped him expand his points of view about the new possibilities in the business field and generating ideas for sustainable innovations which can be applied for societal benefits in shorter and longer terms.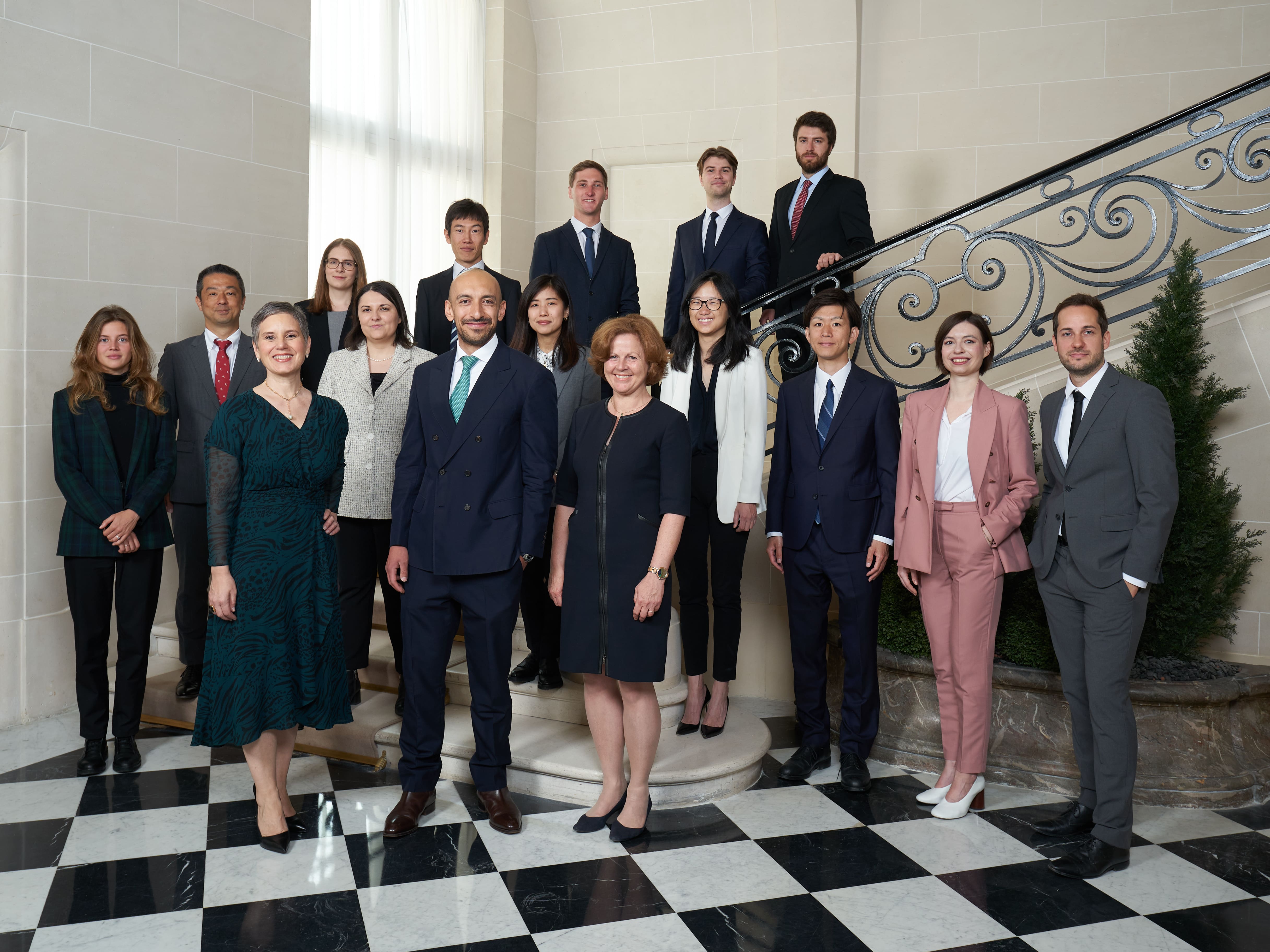 Our work on youth is ongoing and we greatly appreciate the involvement our members, business representatives, and Friends. If you, your company or organization would like to contribute to our work on youth, please fill out the form below.